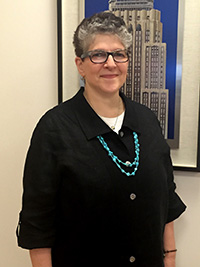 Sara L. Mayes
CEO
Sara is a graduate of Queens College of the City University of New York.  She has been involved in international trade since 1966.   Since 1989, Sara has been President of Fashion Accessories Shippers Association and Gemini Shippers Group.  She is on the Board of Directors of the International Trade and Marketing Department of Fashion Institute of Technology, and is a licensed U.S. Customs broker.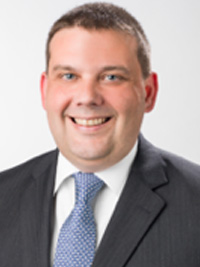 Kenneth O'Brien
President
Ken joined Gemini in 2015 as Chief Operating Officer became President in 2020. Ken is the founding President of bigboxSMALLBOX, an analytics consulting and SaaS firm engaged in providing companies with innovative ways to leverage their data assets to improve performance. Prior to founding bigboxSMALLBOX Ken spent twenty one years in the liner shipping industry with APL and Hapag Lloyd. He held various senior Trade Management and Operations roles including managing APL's $3 billion Pacific P&L as Senior Vice President of the Transpacific Trade. Ken received his Bachelor of Science degree in Maritime Administration from Texas A&M and has a Master of Science degree in Business Analytics from the Leonard N. Stern School of Business at New York University. Ken is the  President of the Board of Directors of the NJ-211 Partnership.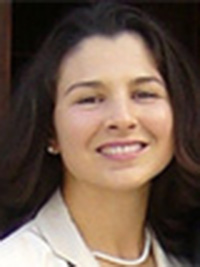 Nicole Uchrin
Managing Director

Nicole Uchrin came to Gemini Shippers Group in Oct 2007 as Managing Director.  The majority of her time is spent addressing the needs of existing and potential Gemini Shippers Group members as well as carrier communications. Prior to coming to Gemini Shippers Group Nicole worked for  Hapag-Lloyd for 14 years in various capacities of Sales, Pricing and Marketing. This was an asset to us as Nicole brings the carrier perspective to our negotiation process.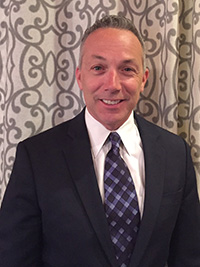 Rich Moore
Sales Director

Rich Moore joined Gemini in 2015 as Sales Director.  He services Gemini's existing members, as well as developing new business for Gemini. Rich has over 20 years of ocean carrier experience, the last 15 with Hapag Lloyd in a Trans-Pacific Eastbound role where he managed 20,000 FEU a year of cargo in support of a $60 million dollar a year territory.  Rich holds a Bachelor of Arts degree from Monmouth University.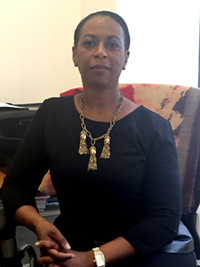 Arlene L. Blocker
Membership Director

Arlene has been involved in international trade since 1986.  For the past 14 years she has been the membership director for FASA / Gemini Shippers Group.  Prior to her employment at FASA/Gemini, Arlene held the position of Production Manager then Import Manager at Bag Bazaar, Ltd. She was with Bag Bazaar for 15 years. She is a graduate of Nassau Community College.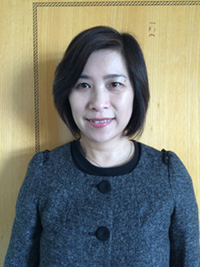 Bettie Lam
Manager, Asia
Bettie has over 20 years' experience in shipping production and logistics.   She worked in a Hong Kong buying office (Head office in U.S.A.) as shipping manager for over 16 years. Familiar in handling all shipping operations from China, Hong Kong and South East Asia to other countries, e.g. U.S.A. and Canada. She has very good relationships with the carriers and extensive experience in shipping document preparation.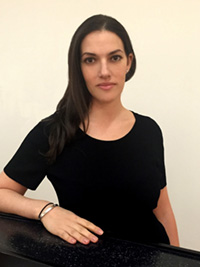 Anna Gorbatova-Dobran
Financial Manager
With a background in Business and Information Systems, for the past eight years Anna has headed the Accounting and Financial departments.  Her role allows her to work closely with both members and carriers.  In the most recent three years Anna has also been involved with the annual First Lady's Luncheon event, assisting with the production of the handbags. She is a graduate of Pace University.
Jonathan Shorts
IT Manager / Programmer
Jonathan first worked with the association as a consultant for International Development Systems during the US conversion of the tariff schedule to the Harmonized Code in the late 1980's.  As an international trade consultant he not only worked regularly with the Association, but also worked with numerous foreign trade delegations from Asia and Latin America helping to open the US market to foreign sourced textiles and Apparel.   As an IT Consultant from 1995 until 2004, Jonathan worked with both public (Ohio Department of Education and The Ohio State University, among others) and private groups (Marriott International, MCI Telecommunications, Mettler-Toledo and Touchmark Consulting) developing client-server and relational database information systems.  Jonathan joined the association full time in 2004. He is a graduate of the Ohio State University and spent three years in Graduate studies at t he American University, Washington DC.