2019 Gemini Shippers Group Annual Meeting Home Page
AGENDA
Speakers BIO's ( Bottom of Page)
Morning Session
8:15 – 9:00
CONTINENTAL BREAKFAST
 9:00 – 9:15
Christine S. Pomeranz
Professor
Fashion Institute of Technology
Ken O'Brien
Chief Operating Officer
Gemini Shippers Group
9:15 – 10:00
Macro Trade Update / China
Nicholas Consonery
Director
Rhodium Group
 Ports Update
10:00 – 10:25
Port of Long Beach
Mario Cordero
Executive Director
Port of Long Beach California
 10:25 – 10:45
Maher Terminal / Port of New York
 Frank Capo
 Senior Vice President
 Maher Terminals
10:45 – 11:00
AM COFFEE BREAK
11:00 – 11:30
Liner Carriers Update
Ronald D. Widdows
Chairman
World Shipping Council
11:30 – 12:00
IMO 2020
 Nikos Petrakakos
 VP, Head of Environmental Innovation
 Seabury Maritime
 12:00 – 12:45
Shipping Intel
Alan R. Murphy
CEO and Partner

Sea-Intelligence ApS

 124:45 – 13:00
Gemini Update
Sara Mayes
President and CEO
Gemini Shippers Group
Greetings from our Lunch Sponsor
Mario Cordero
Executive Director
Port of Long Beach California
 
13:00 – 14:00
LUNCH
 Sponsored by the Port of Long Beach
Afternoon Session
14:00 – 14:30           Inside the Beltway
Steve Lamar
 Executive Vice President
AAFA
14:30- 15:15
Carrier Update
Narin Phol
Managing Director
Maersk North America
15:15 – 15:30
General Average 101
 Anthony Nunziata
 Account Manager
 Roanoke Trade
15:30 – 15:45
PM COFFEE BREAK
15:45 – 16:15
Regulatory Update
Daniel B. Maffei
Commissioner
Federal Maritime Commission
 16:15 – 16:45
Last Mile / Drayage Update
Kevin Zweier
Vice President – Transport Practice
Chainalytics
 16:45 – 17:15
Blockchain in Transportation
Kelly Le Valley Hunt
Global VP of Sales
BlockApps
1715
Meeting Ends
17:15 – 19:00
Cocktail Party
Thanks Again to our lunch time sponsors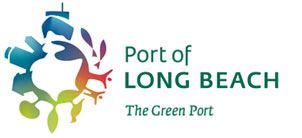 Gemini Shippers Group 2019 Annual Meeting Speak Biographies
In Order of appearance:
Christine S. Pomeranz
Professor
Fashion Institute of Technology



Christine Pomeranz is the tenured chairperson of the department of International Trade and Marketing for the Fashion Industries. In addition to teaching the program's undergraduate students and administering the department's strategy, she founded the Talking Trade @ FIT guest lecture series and organizes field trips and career development programs. She is also instrumental in raising funds to enhance student professional development. In addition to teaching at FIT, Pomeranz has taught courses at New York University and the World Trade Institute of Pace University.
Prior to teaching, Pomeranz was an international banker for 20 years, most recently with Australia and New Zealand Banking Group Limited (ANZ) as Senior Vice President and Regional Head of Structured Trade Services-Americas. In that role, she arranged financing solutions for multinational companies, commodity traders, financial institutions, and large corporations in North and Latin America engaged with customers in the Australasian region.
Before joining ANZ, Pomeranz was a relationship manager at The Hong Kong and Shanghai Banking Corporation Limited in New York, providing trade finance services to middle market customers primarily in the apparel and fashion industry. She started her career at Citibank in the Philippines and New York as account manager in the International Financial Institutions Division.
Pomeranz was appointed by successive United States Secretaries of Commerce as a member of the New York District Export Council, which provides leadership, support, and assistance in the education of New York companies interested in entering or expanding into international markets. She is a member of the steering committee of the New York City Global Business Alliance, which aims to cultivate exports from, imports to, and investments in New York City businesses with the goal of creating jobs in the area. She serves on the advisory board of the NYC Fair Trade Coalition, which promotes fair trade businesses in New York City and educates consumers on the importance of fair trade.
Pomeranz earned her Master of Business Administration degree with majors in Finance and International Business from the Leonard N. Stern School of Business at New York University in 1998 and received her Bachelor of Arts degree in Business Administration with honors at Assumption College in Manila, Philippines in 1980.
top
Nicholas Consonery
Director
Rhodium Group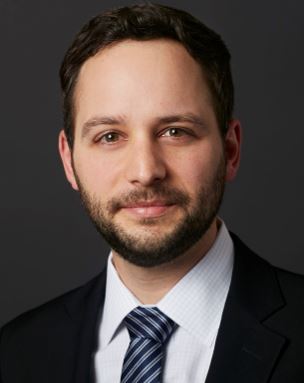 Nicholas Consonery is Director at Rhodium Group and leads the firm's China Macro & Policy work.
Nick has a decade of experience analyzing China's commercial, economic and political dynamics for private and public sector clients. Before joining Rhodium Group he helped build a political and country risk practice at FTI Consulting in New York. Prior to that, Nick worked for eight years at Eurasia Group, where he was the firm's lead analyst on China's economic and financial policies. During his time at Eurasia Group Nick helped to build that firm's prestigious China practice, culminating with his appointment as Director there in 2014. Nick holds a Master's degree in Asian Studies from the Elliott School of International Affairs at the George Washington University, and a Bachelor's degree in Asian Studies and Political Science from Furman University. He is a Member of the National Committee on US-China Relations.
Mario Cordero
Executive Director
Port of Long Beach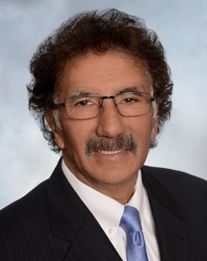 Mario Cordero, an international maritime industry leader, Long Beach resident and attorney, is Executive Director of the Port of Long Beach, California, named to the post by the Long Beach Board of Harbor Commissioners, effective May 15, 2017.
Beginning in 2003, Mr. Cordero served as a member, vice president and president of the Long Beach Board of Harbor Commissioners for eight years, before resigning to accept President Barack Obama's appointment to the Federal Maritime Commission (FMC) in 2011. He served on the FMC until May 2017 and was FMC Chairman from April 2013 to January 2017.
As Executive Director, Mr. Cordero reports to the Board and leads the Port's Harbor Department staff of more than 500 with an annual budget of $775 million.
Mr. Cordero has practiced law for more than 30 years, specializing in workers' compensation cases. He holds a law degree from the University of Santa Clara, and a Bachelor of Science degree in political science from California State University, Long Beach. He taught Political Science at Long Beach City College, served on the City of Long Beach Community Development Commission, and was Vice Chair of the Long Beach Ethics Task Force.
Mario and Gloria Cordero reside in Long Beach and have two children, Celine, an attorney, and Mario Andres, an educator.
Frank Capo
Senior Vice President
Maher Terminals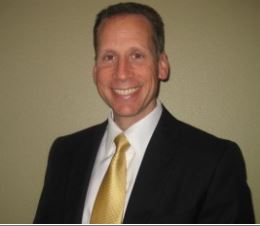 Frank is a 25 year veteran of the industry after starting his career with Maher Terminals in 1990.  Following Maher he spent ten years working for Inchcape Shipping holding Liner function management positions in New Jersey, Chicago and Long Beach.  During his tenure with Inchcape he ultimately became Senior Vice President of North American Operations before assuming a role at Marine Terminals Corporation in San Pedro as Senior Vice President of Sales.  In early 2005, Frank assumed a position at Total Terminals International as Senior Vice President & Chief Commercial Officer responsible for their Long Beach, Oakland and Seattle facilities.  Coming full circle, he relocated to New Jersey in 2014 returning to Maher Terminals in his current role as Senior Vice President Commercial.
Frank is magna cum laude graduate of Montclair State College with a B.S. in Management and Marketing.
Ronald D. Widdows
Chairman
World Shipping Council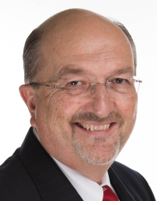 Ronald Dean Widdows' 40-year career has been primarily in the container shipping sector with responsibilities that included: global container shipping, end-to-end supply chain management, marine terminal operations, international and domestic intermodal rail operations, and alliance/consortium agreement management. He has played a key role in implementing some of the most innovative developments in the container shipping sector.
Mr. Widdows is currently the Principal of Ronald D. Widdows & Associates Pte Ltd., which provides shipping, logistics, terminals and intermodal transportation consultancy services globally. He served as the CEO of Rickmers Holding, based in Hamburg, Germany from April 2012 to April 2014. Prior to joining Rickmers Holding, Mr. Widdows was Group President and CEO of Neptune Orient Lines, the parent company of APL. His career with NOL/APL spanned more than 30 years.
Mr. Widdows served as Chairman of the Transpacific Stabilization Agreement – a research and discussion group of major container shipping lines offering ocean and inland transportation, logistics and supply chain services from Asia to the U.S. Mr. Widdows also served as the Chairman of the Westbound Transpacific Stabilization Agreement.
Over the last decade, Mr. Widdows has been recognized as one of the shipping industry's leading advocates on public policy issues. He has served as Chairman of the World Shippping Council since 2008. He has been a member of the Advisory Board of the International Transport Forum, based in Leipzig, Germany, and the Advisory Board of the United States Merchant Marine Academy at Kings Point, NY.
Mr. Widdows' contributions to the industry have been recogngized by the U.S. National Defense Transportation Association, the University of Maryland's Robert H. Smith School of Business, the United Seaman's Service, the Containerization and Intermodal Institute, and Containerization International.
top
Nikos Petrakakos
Vice President, Head of Maritime Environmental Innovation
Seabury Maritime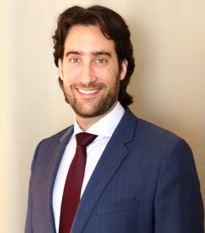 Mr. Nikos Petrakakos joined Seabury Maritime in September 2018, as VP and Head of Maritime Environmental Innovation.
He has focused his career around global shipping, with deep knowhow in both the commercial and technical aspects of the industry, and is a go-to specialist for maritime environment and sustainability projects.
Prior to joining Seabury he co-founded Ursus Maritime Capital, a specialty consultancy and finance firm providing turn-key project finance for fuel efficiency retrofits, exhaust scrubber installations and alternative fuels for the Maritime industry. He began his career as an Operations Manager for Oldendorff Carriers, the largest global dry-bulk ship operator, followed by executive roles at ship managers HART Shipping.
Nikos holds an MSc degree from the Massachusetts Institute of Technology (MIT) in Ocean Systems Management and received his BSc in Naval Architecture & Marine Engineering from the Webb Institute.
Alan Murphy
 CEO & Partner
SeaIntel Maritime Analysis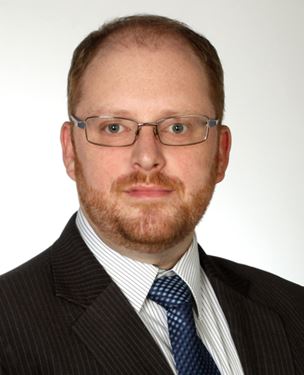 Alan Murphy has 15 years of experience in Container Shipping research and analysis, with a focus on providing actionable intelligence and analysis, based on rigorous quantitative and econometric modeling.
Mr. Murphy has a degree in business economics and a background in academic Finance Research, before entering the logistics industry in 2004, working with project management and systems development at Maersk Line, and later as Senior Analyst of Maersk Line's Intelligence and Analysis section.
In January 2011, Mr. Murphy partnered with former Maersk Line and TCC Intelligence Director, Lars Jensen, founding SeaIntel, an industry-leading analysis and consulting firm providing actionable intelligence to the global Container Shipping industry.
Stephen E. Lamar
Executive Vice President
American Apparel and Footwear Association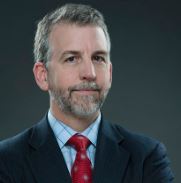 Stephen E. Lamar is Executive Vice President, where he also serves as liaison to AAFA's Government Relations Committee, Government Contracts Committee, and Legwear Committee. He represents AAFA members before Congress and the Administration on a range of issues, including government procurement, counterfeiting/intellectual property rights, international trade, market access, customs, labor, environment, and product safety. In these roles, Steve also advises AAFA member companies on legislation and regulatory policies affecting the clothing and footwear industries. Prior to AAFA, Steve was a trade analyst at the U.S. Department of Commerce. Before joining the Commerce Department, Steve served for two years as a Peace Corps Volunteer in the southern African country of Botswana. Steve is President of the Washington International Trade Association. He holds a Bachelor of Arts Degree from Colgate University and a Master of Arts Degree in International Affairs (with a concentration on African politics and international trade) from George Washington University.
Narin Phol
Regional Managing Director
Maersk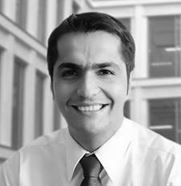 Narin Phol
Narin is Regional Managing Director North America and is based in Florham Park, New Jersey, USA.
Narin first joined the Maersk Group in 2000 as a management trainee working primarily within the logistics industry. With his Bachelor of Civil Engineering Degree, he has held several leadership positions in commercial and operation roles. Prior to his current role, Narin has been Chief Operations Officer for Americas Region (2014 – 2016), and previously as Area Manager for East and West China (2011 – 2014), and Vietnam/Cambodia Area Manager (2006 – 2011).
Anthony Nunziata
Account Manger
Roanoke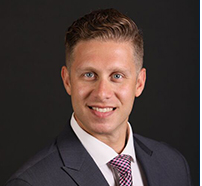 Anthony Nunziata joined Roanoke Trade in October 2015 with a comprehensive professional background in cargo insurance and freight forwarding. Anthony is primarily responsible for business development and account management in New York, New Jersey and Connecticut.
Anthony is a licensed insurance broker who gained valuable experience working as a Risk Management Analyst for an international freight forwarder based in New York and through experience as a customer service representative for a leading insurance broker of international insurance products. Anthony is a graduate of Siena College where he majored in history and minored in business. Additionally, Anthony is involved in many industry-related associations, locally and nationally, to keep current on industry-related topics.
Roanoke Trade is a division of Roanoke Insurance Group Inc., a sales, service and underwriting organization specializing in insurance and bond solutions for international trade and transportation. Roanoke is a subsidiary of Munich Re as well as an affiliate of Munich Re Syndicate, Ltd., and is the North American primary insurer of marine insurance and customs bonds for this worldwide organization. Roanoke Insurance Group employs approximately 200 employees across 10 U.S. locations with its focus on providing targeted insurance solutions backed by agile service and technology.
top
Daniel B Maffei
Commissioner
Federal Maritime Commission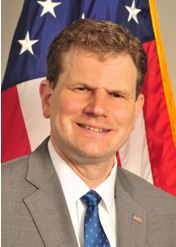 Commissioner Daniel B. Maffei, of New York, was first nominated to serve on the Federal Maritime Commission (FMC) by President Barack Obama and confirmed by the United States Senate on June 29, 2016. He was then nominated by President Donald Trump and confirmed for by the United States Senate on January 2, 2019.
As a Commissioner, Mr. Maffei has shown a particular interest in addressing the vulnerability of the global transportation system to industry-wide financial and security risks. He has spoken at national and international conferences on the changing nature of the economics of international shipping due to technological advances and the pressures that newer and larger carriers have placed on U.S. transportation infrastructure.
A native of Syracuse, New York, Commissioner Maffei's career in government spans more than twenty years. He was elected to two terms in the United States House of Representatives from 2009 to 2011 and from 2013 to 2015. Immediately prior to his initial appointment to the FMC, Mr. Maffei was a Senior Advisor at the United States Department of Commerce.
Commissioner Maffei's time in Congress included service on the House Armed Services Committee, House Financial Services Committee, and House Judiciary Committee. His priority on the Armed Services Committee was to improve the military's capacity to defend the country from terrorist and cyber threats. He worked on several provisions in the 2013 and 2014 armed services authorization bills to support and promote new and better technologies. On the Financial Services Committee, he focused on consumer protection and helped improve and pass, with increased bipartisan support, the Credit Cardholder's Bill of Rights of 2009, a law that took important steps to level the playing field between customers and card issuers. Commissioner Maffei also served on the House Committee on Science and Technology and was Ranking Member of its Oversight Subcommittee.
While serving in Congress, Commissioner Maffei's Central New York district included the Port of Oswego, the first U.S. port of call and deepwater port on the Great Lakes. Working closely with Representative Richard L. Hanna and New York's Senators, he was able to secure vital funding to improve the port's rail link and the resources to better dredge the port.
Commissioner Maffei has substantial experience teaching and researching at universities and think tanks. In 2018, Mr. Maffei spent six months away as a Professor of Practice at the George Washington University Graduate School of Political Management before returning to the FMC. He has taught on the faculty of the New York State College of Environmental Science and Forestry (SUNY-ESF) and has been a Senior Fellow at the Center for the Study of the Presidency and Congress (CSPC) and a Distinguished Senior Fellow at Third Way. For several years, he served on the American Board of Advisors for Global Panel, a Prague-based organization that works primarily behind the scenes to facilitate solutions to various international conflicts and crises.
Commissioner Maffei's private sector experience includes time as an independent consultant, a Senior Policy Advisor at Manatt, Phelps, Phillips LLP, and an executive at Pinnacle Capital Management, LLC (Syracuse, NY).
From 1998 to 2005, Commissioner Maffei worked on the Democratic staff of the House Ways and Means Committee. Previously, he had been Press Secretary for U.S. Senator Daniel Patrick Moynihan from 1997 to 1998 and Press Secretary for U.S. Senator Bill Bradley in 1996.
Commissioner Maffei received his bachelor's degree in History and American Civilization from Brown University and holds master's degrees from the Columbia University's Graduate School of Journalism and Harvard University's John F. Kennedy School of Government.
Kevin Zweier
Vice President of the Transportation Practice
Chainalytics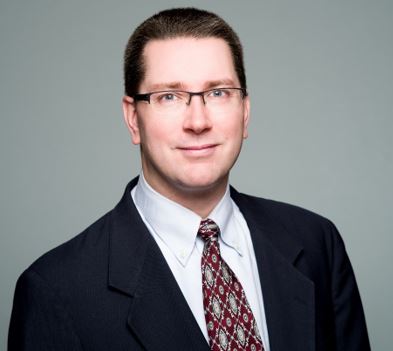 Kevin Zweier is Vice President of the Transportation Practice at Chainalytics. In this role, he manages the delivery of projects related to transportation procurement, fleet modeling, and systems and operational assessments. At Chainalytics, Kevin has worked with such clients as Anheuser-Busch InBev, The Clorox Company, PepsiCo, and Procter & Gamble.
Prior to joining Chainalytics, Kevin led the North American Logistics Practice at ICG Commerce. Responsible for the delivery of strategic sourcing and continuous improvement projects, Kevin helped clients generate realized savings in multiple logistics categories, including: Truckload, LTL, Ocean, Parcel, Freight Forwarding, and Warehousing. Kevin also led numerous projects for leading Retail and Manufacturing clients in his roles at INSIGHT and Manhattan Associates. At Manhattan Associates, he also managed the implementation of resource allocation systems and led some of the first industry applications of optimization-based bidding in the transportation sector.
Kevin holds a Bachelor of Science in Mathematics and Operations Research from Rensselaer Polytechnic Institute and a Master of Business Administration from Drexel University.
Kelly LeValley Hunt
Global Vice President of Sales
BlockApps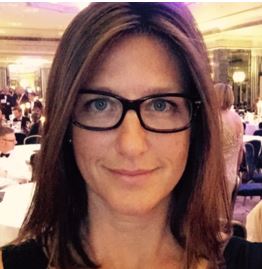 Kelly LeValley Hunt has over 20 years of experience in the technology industry. Kelly has worked in the data center space, with software development organizations, and in the telecommunications industry in Europe, Southeast Asia, Africa and North America. In 2017, Kelly invested in and joined BlockApps, a leading blockchain based organization, as Global Vice President of Sales. She supports and contributes to the Enterprise Ethereum Alliance (EEA), who first published Ethereum Blockchain Standards for the Enterprise. In 2018 Microsoft presented Kelly with the 'Hypergrowth Innovation Leadership Award', and in recognition of her being an early investor and leading voice in the Blockchain and Cryptocurrency space, Forbes Magazine recognized her as a "Pioneer" in Blockchain. Currently Kelly serves as an advisor to Biproxi, EYP Mission Critical Systems, MindMeet, TaxMap, DC Byte. Kelly is a guest speaker at Yale Business School, Columbia University, Durham University, Warwick Business School and King's College London. Kelly holds a Masters of Business from Warwick Business School specializing in Entrepreneurial Finance.
Other Meeting Information:
WIFI PASSWORD
Network =
Username
Password
Username
Password
Username
Password